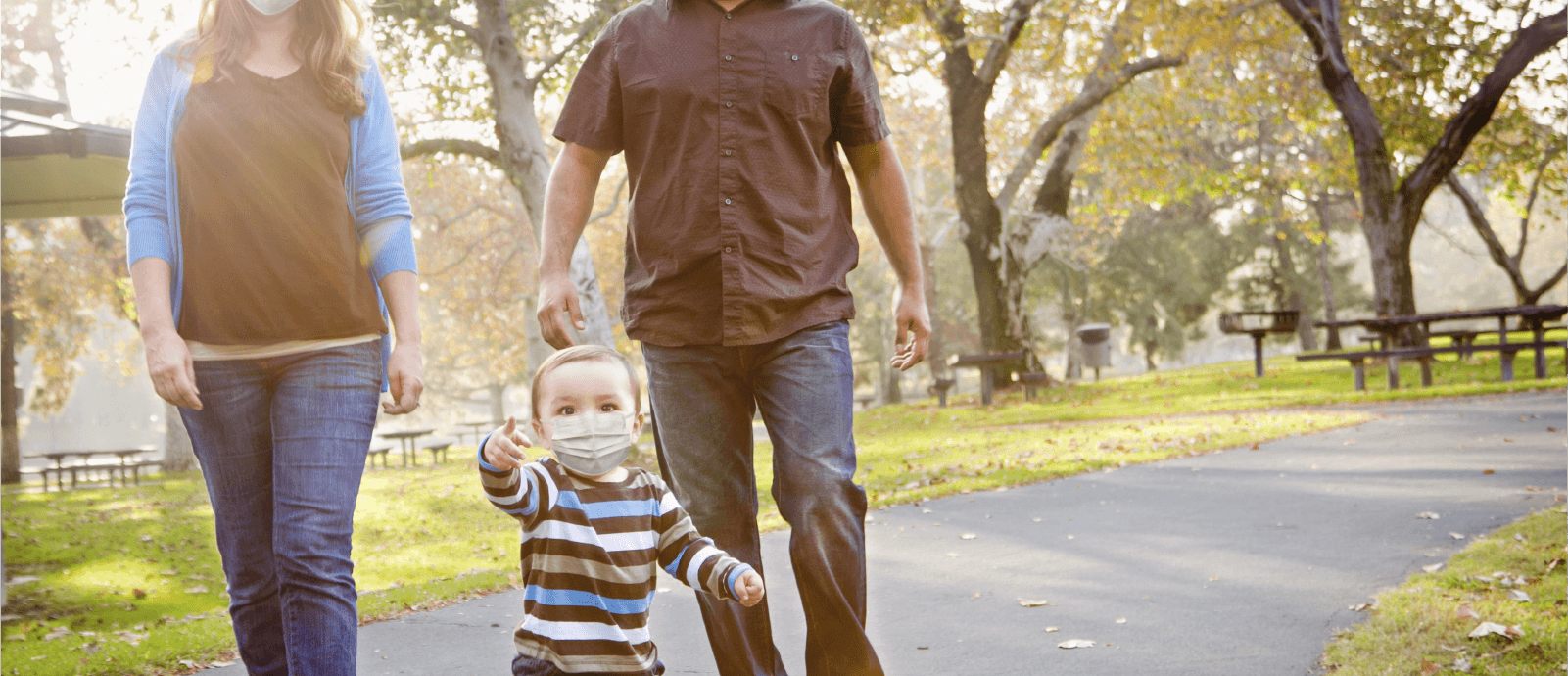 To schedule a media interview, please contact media@prb.org or call 202-939-5463.
Encinitas, Calif., November 15, 2022—Children with special health care needs in California still face significant COVID-related challenges nearly three years into the pandemic, new survey findings reveal. And parents and caregivers in the state are worried about the safety and academic success of their children, as public health orders relax and students return to school.  
These are among the findings of the Family Experiences During the COVID-19 Pandemic survey released today by PRB's KidsData program. The survey, the latest in a series that began in November 2020, checked in with parents and caregivers four times to track the pandemic's evolving impact on families. 
The latest results show persistent challenges for California families, despite suggestions that life has returned to "normal." In June, one-third of parents and caregivers statewide (33%) said they frequently felt nervous or stressed—up from 29% in July 2021. Nearly half (45%) said their household finances were negatively impacted since the start of the pandemic, up from 32% a year prior. And more than half (58%) said they worried for the safety of their children as public health measures, like masking mandates, relaxed. Rates of concern were even higher in households with children with special health care needs.  
"The data underscore the fact that life has not returned to normal for many families across California, and that the lingering effects of the pandemic will be felt for many years," said Beth Jarosz, program director for KidsData. "Researchers, policymakers and social services organizations need to continue monitoring these impacts so that families can receive the support they need." 
Among households with children with special health care needs (CSHCN), parents and caregivers worried about the mental health of their children, even as they indicated their children were more likely to receive counseling when needed. In the June survey, 54% said they were concerned about the mental health of the oldest child in the household, down from 62% a year earlier, but about twice the rate of households without CSHCN (28%). 
"The lived experiences of families are a powerful reminder that California programs and policies can do more to address supports for children with special health care needs," said Holly Henry, director of the program for CSHCN at the Lucile Packard Foundation for Children's Health (LPFCH). "The data give us direct insight into the challenges of our most marginalized children and families."  
Survey data for California, as well as for seven regions in the state, are available on kidsdata.org. At the state level, findings are broken down by family income, race and ethnicity, and the presence of children with special health care needs in the household. 
The Family Experiences During the COVID-19 Pandemic questionnaire was developed by the American Academy of Pediatrics, in collaboration with the Centers for Disease Control and Prevention, Prevent Child Abuse America, and Tufts Medical Center's Healthy Outcomes from Positive Experiences. An oversample of the questionnaire for California was funded by LPFCH, the California Essentials for Childhood Initiative and the California Department of Public Health's Office of Suicide Prevention.  
The national survey tracked the pandemic's impact over time by administering questionnaires to adults with caregiving responsibilities for children ages 0 to 17 in November 2020, March 2021, and July 2021 (KidsData analyzed the California data). The fourth questionnaire was administered only in California in June 2022 by YouGov. Findings are based on about 1,550 responses from each period and are weighted to reflect caregivers of children under age 18 in California. 
About PRB
PRB promotes and supports evidence-based policies, practices, and decision-making to improve the health and well-being of people throughout the world. Find out more at prb.org. Follow us on Twitter @PRBdata.  
To learn more about children's health and well-being in California, follow KidsData on Twitter @Kidsdata.