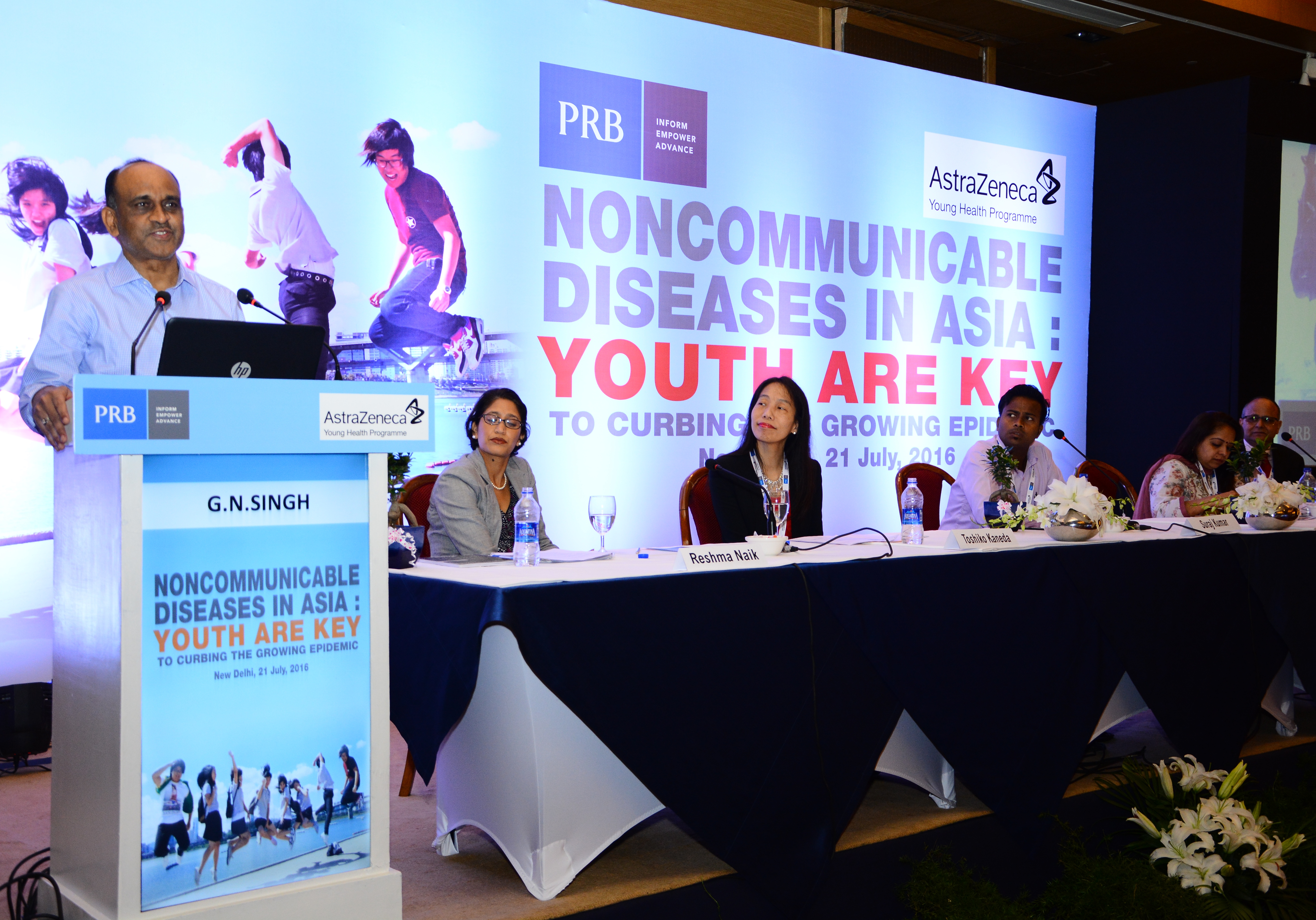 G N Singh, Drugs Controller General of India, Ministry of Health and Family Welfare, India making opening remarks
Noncommunicable diseases (NCDs) are the leading causes of deaths globally, including in Asia. The region faces a growing epidemic of cardiovascular diseases, cancers, diabetes, and chronic respiratory diseases. On July 21, 2016, PRB hosted a regional event in New Delhi to launch a new package of publications—policy report, data sheet, and data appendix—on NCD risk factors among young people across Asia. The four main NCD risk factors are tobacco, alcohol use, unhealthy diet, and physical inactivity. Rates for these risk factors are already high or increasing throughout the region.
The event drew more than 100 stakeholders from a diverse community—Ministry of Health and Family Welfare (MOHFW), international and local NGOs, international bilateral organizations, universities, and the media. PRB researchers, Toshiko Kaneda (senior research associate) and Reshma Naik (senior policy analyst), emphasized that if India and other Asian countries with large populations of young people can urgently address NCD risk factors, they will have an opportunity to curb a large NCD epidemic in the future. The PRB presentation was followed by presentations from leading Indian researchers and physicians on NCDs and their risk factors, as well as the deputy commissioner of NCDs from the Ministry of Health and Family Welfare. The publications and the event were supported by the AstraZeneca Young Health Programme.
Download the event program.

View the presentations from the event:
Opening Remarks: Non-Communicable Diseases in Asia
Subhash Wangnoo—senior consultant endocrinologist, Apollo Centre for Obesity, Diabetes, and Endocrinology, Indraprastha Apollo Hospitals
Pictures from the event: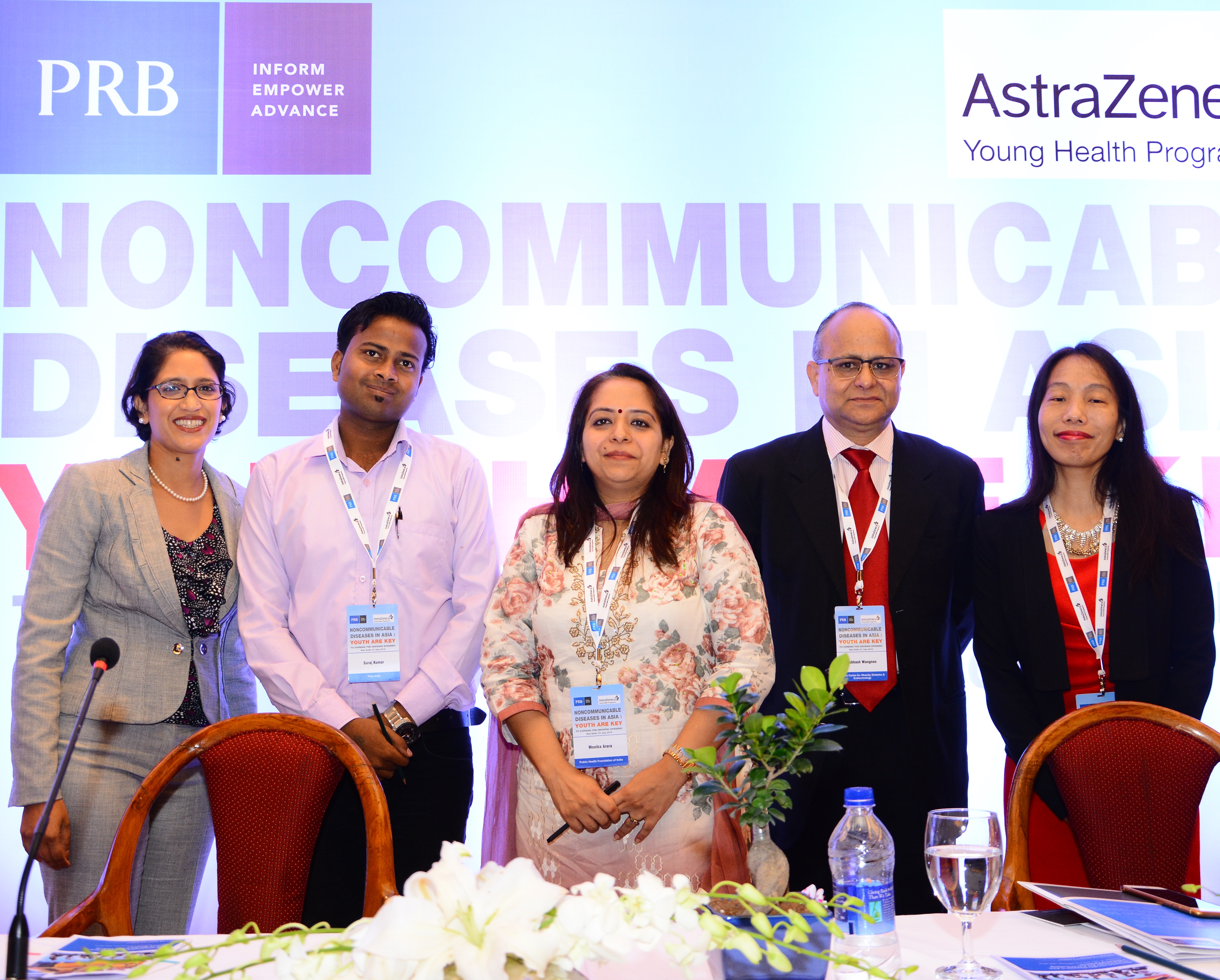 Speakers from the first panel, from left to right: Reshma Naik, Suraj Kumar, Dr. Monika Arora, Dr. Subhash Wangnoo, Toshiko Kaneda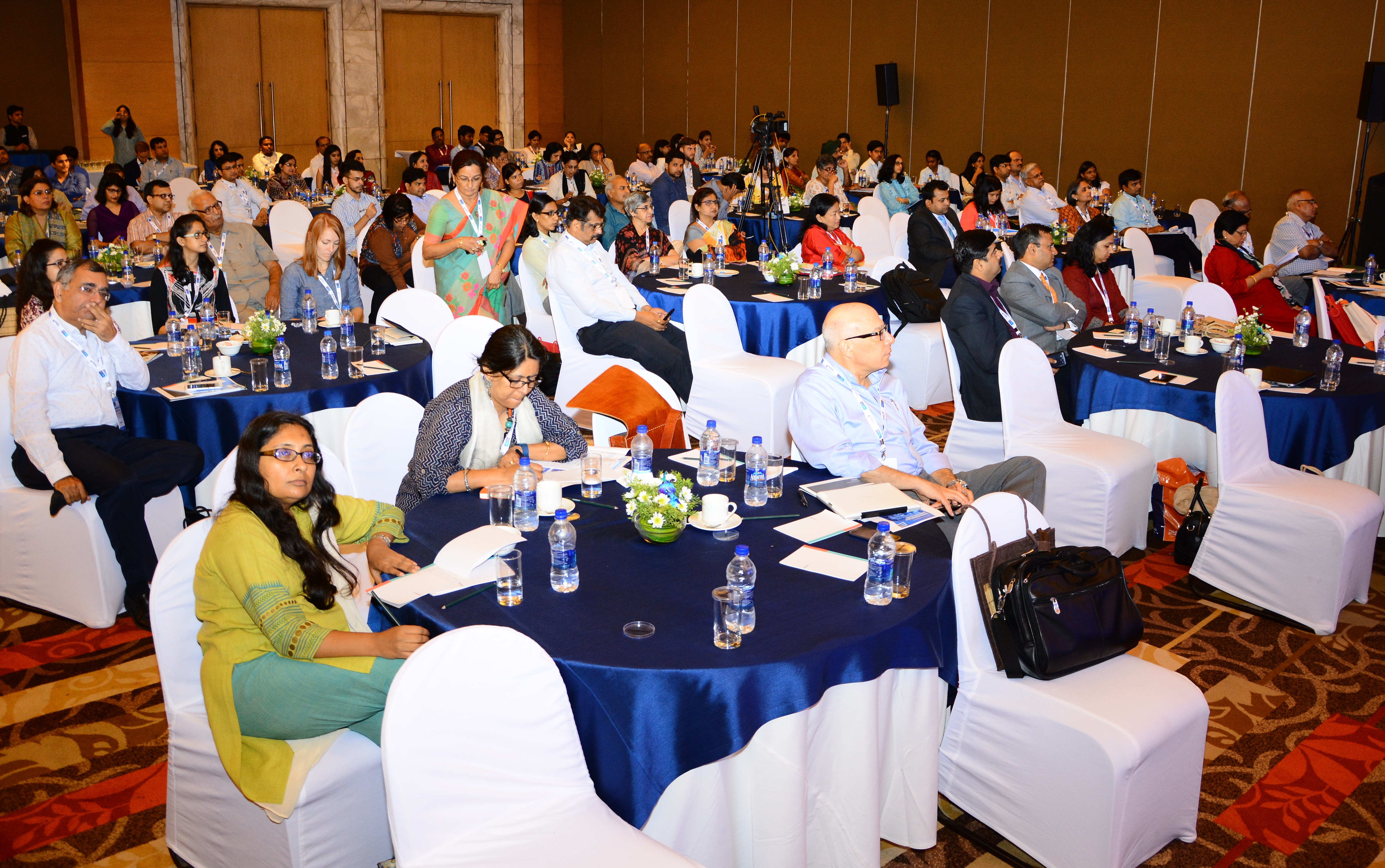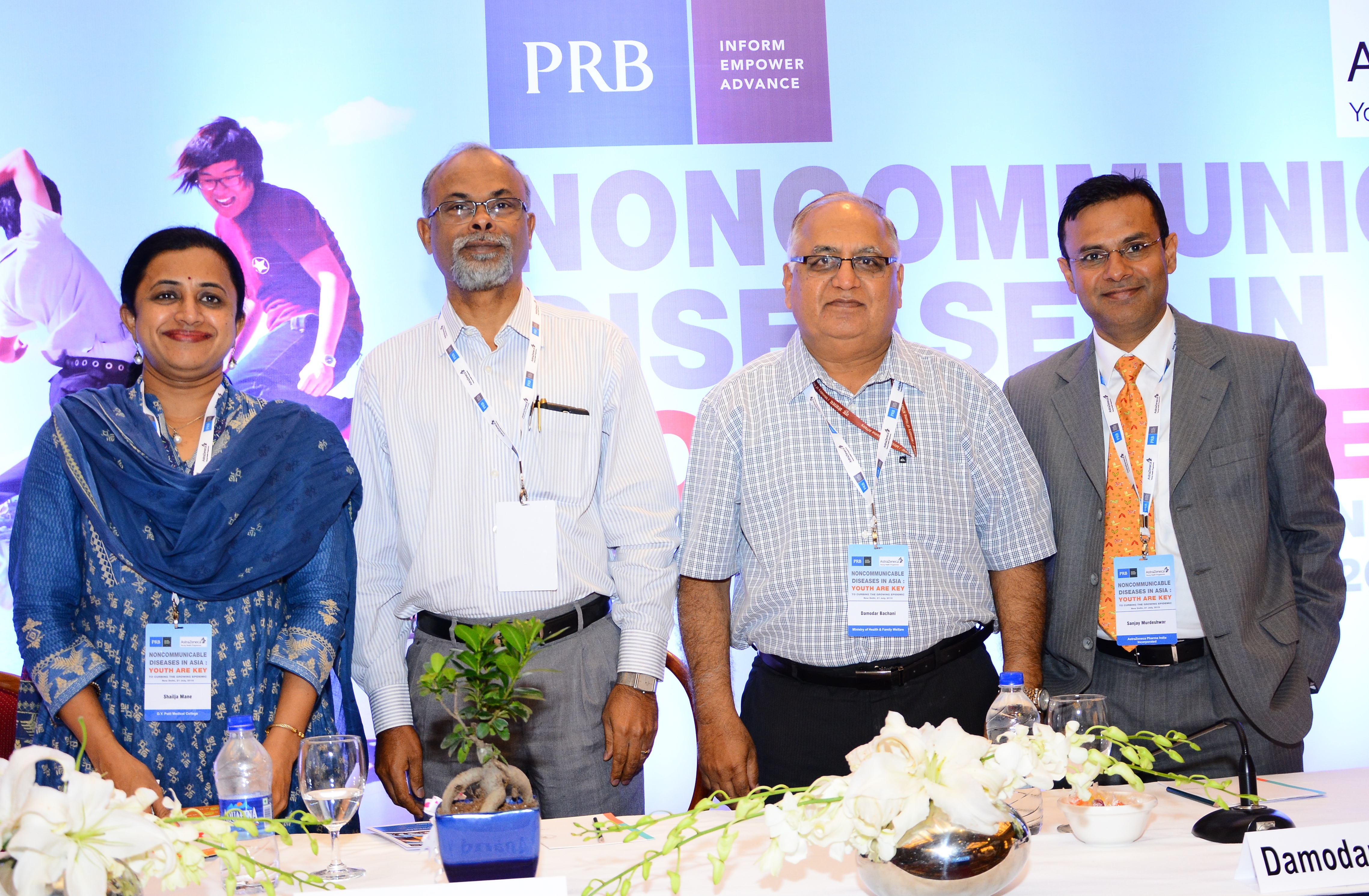 Speakers from the second panel, from left to right: Dr. Shailaja Mane, Dr. Anand Krishnan, Dr. Damodar Bachani, Sanjay Murdeshwar