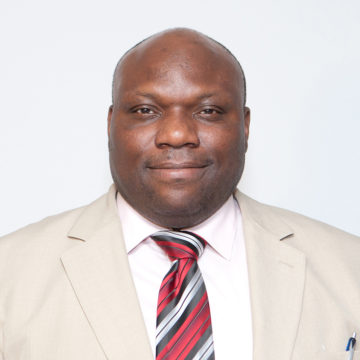 Bobby Jefferson is DAI's global head of diversity, equity, engagement, and inclusion. He was previously vice president and chief technology officer for DAI Global Health, helping establish the company's successful digital and global health teams.
In 2020 Jefferson joined the board of directors of the Society for International Development-US (SID-US), a position to which he was re-elected in 2021. As a member of SID-Washington's executive committee, he has been instrumental in shaping the organization's strategic thinking on diversity, equity, and inclusion (DEI), chairing the DEI committee; establishing the race, ethnicity, and diversity workgroup; and setting in motion the DEI strategic plan. Jefferson is a founding core team member of the Coalition for Racial and Ethnic Equity in Development (CREED) and a co-chair of the Council of International Development Companies' (CIDC) new committee on diversity, equity, inclusion, and accessibility. He participates in British Expertise International's working group on equity, diversity, and inclusion.
He is also a board member and adviser for enterprises including THINKMD, ClickMedix, DataElevates, CoVelocity, SimPrints, the Mentor Capital Network, and the gBeta MedTech Black Founders Accelerator program, where he mentors Black entrepreneurs.
Jefferson earned his bachelor's degree in computer science at American University.