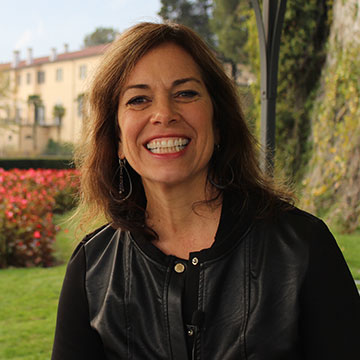 Lisa Palmer is the National Geographic Professor of Science Communication at the George Washington University in Washington, D.C., where she teaches science communication for science and sustainability majors, and science reporting for undergraduate journalism students. She is also the education and outreach lead for Planet Forward, GW's award-winning project of the Center for Innovative Media at the School of Media and Public Affairs.
Palmer participates actively in the national and international discourse on science and socio-environmental issues through writing and publishing, speaking, developing and leading seminars, contributing to digital media, and offering analysis and science communications strategy to research teams. She has consulted on communications with postdoctoral fellows and leadership of major research institutions. An award-winning journalist, she writes for publications such as the Nature family of journals, Yale E360, The Guardian, Nautilus, The New York Times, The New Republic, Ensia, Slate, and many others. She is the author of HOT, HUNGRY PLANET: The Fight to Stop a Global Food Crisis in the Face of Climate Change (St. Martin's Press, 2017).
Previously, Palmer was a resident senior fellow at the National Socio-Environmental Synthesis Center. She was also a public policy scholar at the Woodrow Wilson Center in Washington, D.C., where she conducted research on global food security, resilience, and policies related to sustainable agriculture. In 2018, the Rockefeller Foundation Bellagio Center awarded her a residency on the theme of science for development. She is a member of the Society of Environmental Journalists, the National Association of Science Writers, and the D.C. Science Writers Association. She graduated from Boston University and Simmons College in Boston.