Choices and Challenges has been disseminated in several country-specific contexts and offers presentation materials in English, French, and Bengali. The content connects contraceptive decision-making patterns to policy and program recommendations and suggests ways that expert, invested parties—including those from government, nongovernmental organizations, multilateral organizations, and donors—may adapt programming to better meet women's needs.
To advance research and nuanced understanding of women's contraceptive decision-making, PACE led an original analysis examining the sociodemographic characteristics of women who discontinue contraception while still wanting to avoid pregnancy. The fact sheet Stopping v. Switching: Factors Behind Contraceptive Decision-Making highlights key trends across 48 countries. Policy and program decisionmakers can utilize the findings in their efforts to address obstacles to timely method-switching among women who wish to delay or avoid pregnancy but are not satisfied with their current contraceptive method.
PACE provided technical assistance and small grants to PACE-trained individuals and youth-led organizations to advance policy initiatives that address obstacles to contraceptive continuation. Individuals and organizations harnessed these grants to expand their ongoing advocacy efforts by leveraging existing PACE advocacy tools to create space for policy dialogue with key stakeholders.
Addressing Obstacles to Sustained Youth Contraceptive Use
Youth ages 15 to 24 have higher rates of contraceptive discontinuation than older women. As countries work to ensure women and couples can choose whether, when, and how often to have children, examining the drivers of contraceptive discontinuation that may inhibit young people from achieving their reproductive intentions is critical. The Best Practices for Sustaining Youth Contraceptive Use policy brief, published in English and French, describes patterns of contraceptive discontinuation among youth and summarizes the evidence on the drivers of discontinuation, namely method-related concerns and poor quality of care. A companion presentation summarizes the brief's main findings and recommendations on youth contraceptive use and is freely available as an advocacy tool for youth leaders. In July 2021, this work was presented to a global audience of 85+ participants during a webinar that served as a policy dialogue between youth leaders and policymakers. Key points from the policy brief may also be found summarized in this blog post addressing obstacles to contraceptive continuation among young people.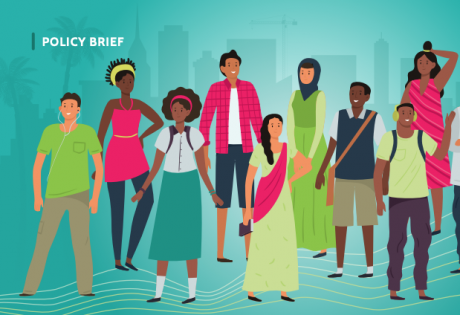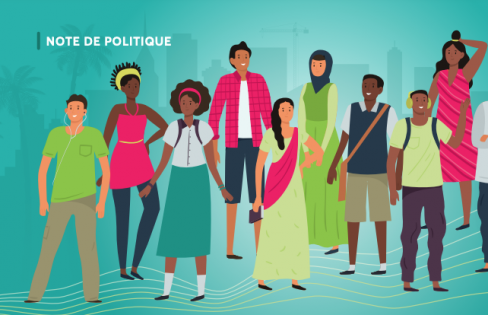 PACE collaborated with three youth-led organizations—SERAC in Bangladesh, Visible Impact in Nepal, and Youth Alliance for Reproductive Health (YARH) in the Democratic Republic of the Congo—to  undertake policy advocacy initiatives related to enhancing youth contraceptive continuation in their respective countries. These organizations leveraged the Best Practices for Sustaining Youth Contraceptive Use package to expand existing advocacy initiatives and create spaces for policy dialogue with key stakeholders. Visible Impact produced a fact sheet in both Nepali and English related to youth contraceptive discontinuation featuring a province-specific discontinuation status. YARH's efforts to galvanize government support for a strategic plan to sustain youth contraceptive use in North Kivu secured national news coverage in the Kinshasa Times, Actu24.CD, and Congo Rassure.
In collaboration with researchers at the Institut Supérieur des Sciences de la Population (ISSP) in Burkina Faso, PACE developed a policy landscape analysis tool—assessing the extent to which a country's policy environment supports youth contraceptive continuation—and completed analyses for the nine Ouagadougou Partnership countries. The tool is available in English and French. This analysis allows users to quickly assess the extent to which a country's policy environment enables and supports sustained youth contraceptive use. Civil society organizations can directly use this information in their dialogue with policymakers about how to enhance policies that support sustained contraceptive use by young people who wish to prevent, avoid, or delay pregnancy.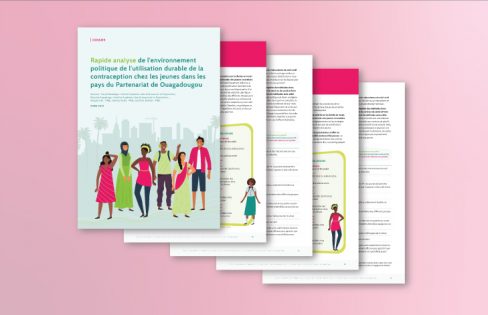 Rapid Analysis: Policy Landscape for Sustaining Youth Contraceptive Use in the Nine Ouagadougou Partnership Countries
Download Report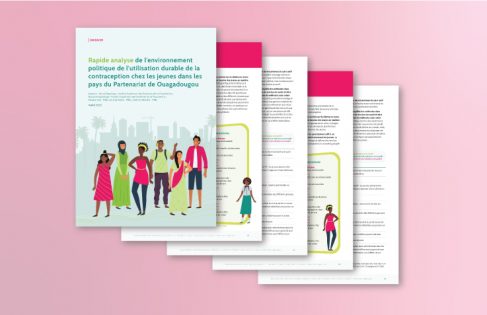 To learn more about these resources, or to partner with PRB on advocacy approaches for sustaining contraceptive use, contact popref@prb.org.