275 Search Results Found For: ""
(2009) The percent of children in poverty (19 percent based on data released on Sept. 10 by the U.S. Census Bureau) is far higher than that of the working-age population or the elderly.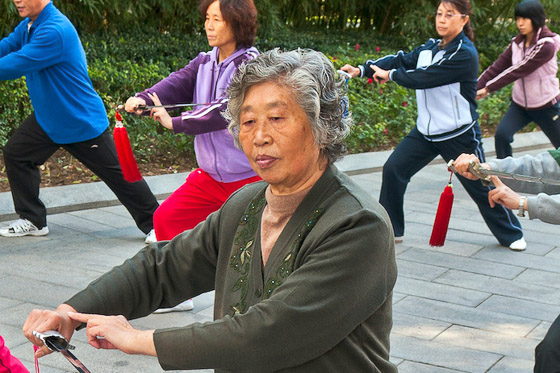 2008) Close to 200 million people are living outside their country of birth. Increasing numbers are refugees fleeing their homeland for another country.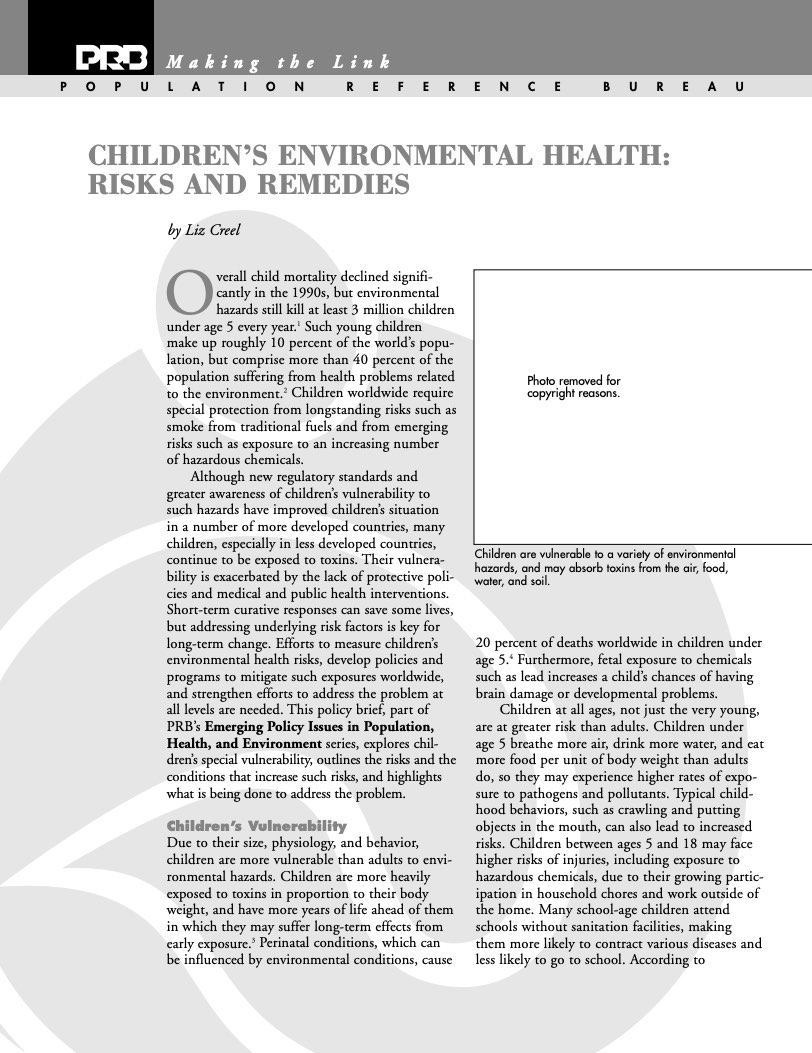 Children's Environmental Health: Risks and Remedies
(2002) Overall child mortality declined significantly in the 1990s, but environmental hazards still kill at least 3 million children under age 5 every year.1 Such young children make up roughly 10 percent of the world's population, but comprise more than 40 percent of the population suffering from health problems related to the environment.2
View Details
Array ( [ID] => 8363 [id] => 8363 [title] => ChildrensEnvironHlth_Eng [filename] => ChildrensEnvironHlth_Eng.pdf [filesize] => 116594 [url] => https://www.prb.org/wp-content/uploads/2002/07/ChildrensEnvironHlth_Eng.pdf [link] => https://www.prb.org/resources/childrens-environmental-health-risks-and-remedies/childrensenvironhlth_eng/ [alt] => [author] => 15 [description] => CHILDREN'S ENVIRONMENTAL HEALTH: RISKS AND REMEDIES [caption] => [name] => childrensenvironhlth_eng [status] => inherit [uploaded_to] => 8162 [date] => 2020-12-16 22:14:53 [modified] => 2020-12-16 22:15:12 [menu_order] => 0 [mime_type] => application/pdf [type] => application [subtype] => pdf [icon] => https://www.prb.org/wp-includes/images/media/document.png )
Download (0.1 MB)
(2003) Selon l'Organisation mondiale de la Santé (OMS), chaque année près de 300 millions de personnes sont atteintes du paludisme dans le monde, avec pour résultat plus d'un million de décès.

Household size and composition play an important role in the economic and social well-being of families and individuals.