Health Policy Plus (HP+)
PRB is a partner on the Palladium-led, USAID-funded Health Policy Plus (HP+) project that strengthens and advances health policy priorities at global, national, and subnational levels.
Project Director
Project Team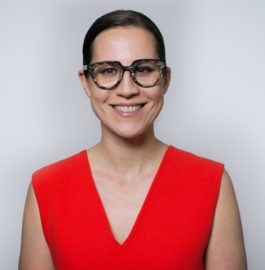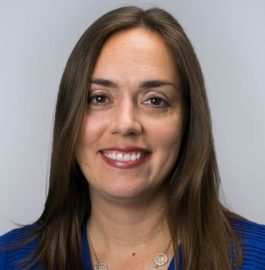 STATUS: Completed (2015-2022)
Expertise
The Work
HP+ focuses on strengthening and advancing health policy priorities in family planning and reproductive health, HIV/AIDS, and maternal and newborn health at global, national, and subnational levels, expanding the efforts of prior U.S. Agency for International Development (USAID) investments from the Health Policy Project (HPP).
HP+ works in more than 17 countries and aims to improve the enabling environment for equitable and sustainable health services, supplies, and delivery systems through policy development and implementation, with an emphasis on voluntary health programs, and by strengthening in-country partners' capacity to navigate complex environments for effective policy design, implementation, and financing. Taken together, evidence-based inclusive policies, more sustainable health financing, improved governance, and stronger global leadership and advocacy will lead to improved health outcomes worldwide.
HP+ is funded by USAID and the U.S. President's Emergency Plan for AIDS Relief (PEPFAR). It is implemented by a multidimensional, complementary team led by Palladium.
Our Approach
PRB brings our core strengths in communicating technical health information to the project. Specifically, we work to:
Train decisionmakers, advocates, and researchers on how to better understand, communicate, and use health data in decisionmaking.
Create easy-to-understand, compelling communication materials for national and subnational decisionmakers and implementers to ensure awareness of and prompt action on national policies addressing sexual and reproductive health (SRH). Materials have included videos, social media clips, factsheets, media toolkits, ENGAGE multimedia presentations, and reports.
Train and mentor journalists with an aim to increase and improve news coverage on the links between family planning and development, and hold governments accountable for their commitments to family planning.
Work with youth advocates and youth journalists to strengthen their capacity to participate in the decisionmaking processes as champions, raise community awareness about youth-related SRH policies, and hold governments and providers accountable for providing high-quality, youth-friendly SRH services.
Impact
Building the Capacity of Young Leaders in Malawi
After training from HP+, youth reporters and radio listening club members produced weekly radio programs about youth reproductive health topics in several districts across Malawi. In one example, in 2020 a program on Nkhotakota Radio urged pregnant teenagers to get an HIV test to reduce the risk of transmitting the virus to their babies. Within two weeks of the program airing, an additional 40 pregnant teenagers had visited the District Health Office for HIV tests. Since receiving their training, some youth participants have led youth organizations that lobby local and regional leaders on issues important to youth, including health and education.
Policy and Advocacy Training for Young People in Malawi
In 2018, HP+ conducted policy and advocacy training in Malawi to amplify the voices of young adults working on issues related to youth-friendly health services. A short video presents the voices of three youth champions (also featured in the HP+ 2019 World Population Day blog) who attended the training and are continuing to work in various ways to inspire and educate youth in their communities.
Effectively Communicating Health Data on Women in Mali
Although Mali has ratified most major international and regional human rights treaties, and its constitution defends women's rights, the country has yet to formally pass a law criminalizing gender-based violence (GBV). HP+ worked with Mali's Ministry for the Promotion of Women, Children, and Families and its National Control Program Against Excision to develop advocacy tools, including infographics, for key decisionmakers and the media to spur political will to pass the GBV law. The advocacy materials (in French) include key data and information on GBV, child marriage, and female genital cutting in Mali. They also provide actions that policymakers and the media can take to advocate for a stronger legal and regulatory environment to support voluntary, equitable, rights-based programs.
Understanding and Communicating Young People's Needs for Malawi's Decisionmakers
In Malawi, strategic and multisectoral investments in youth are critical pieces of national growth and development. Growing Together: Multisectoral Investments in Malawi's Youth is an ENGAGE™ multimedia presentation that describes the necessary investments in young people's health, education, employment opportunities, and participation in governance that can create a window of opportunity for accelerated economic development. The presentation's goal is to build awareness of the overlapping needs and priorities of multiple sectors and increase support for cross-sectoral investments in Malawi's young people. To achieve this goal, the presentation is designed to boost individuals' understanding of the links between and among young peoples' health, education, employment, and meaningful participation in governance, and how investments in each of these sectors can contribute to Malawi's growth and development. The ENGAGE is available in English and Chichewa.