Working with PRB has given us immense clarity on the three main points of developing an advocacy collateral—the audience, why, and how.

Dr. Sanchika Gupta, Former Program Officer, Jhpiego India
Impact
The materials created under the Advocacy Resource Hub have contributed to the use of evidence in family planning policies and decisionmaking in multiple partner countries.
DSW Kenya advocates and others convinced Nyandarua County's health department to set aside funds in their annual workplan for family planning sensitization and staff training on youth-friendly services.
Jhpiego India's advocacy efforts helped convince policymakers in Jharkhand State to develop an adolescent and youth sexual and reproductive health strategy document.
The Forum for Family Planning and Development in the Philippines used materials to clarify misconceptions about family planning methods among elected officials, who used the information they learned about specific family planning methods to draft ordinances in support of reproductive health.
The Association for Reproductive and Family Health's sub-national advocacy efforts in Nigeria led to the Kwara State Director of Public Health committing to include DMPA-SC in the family planning budget and making sure this method is always available at public facilities.
Coalition for Health Promotion and Social Development Uganda received a signed commitment from the minister of health to increase the national budget for family planning commodities.
Femmes Santé et Développement's advocacy in Cameroon led the Ministry of Health to evaluate the implementation of Adolescent Reproductive Health Units and begin developing a strategy for strengthening them.
Faith to Action Network convinced the East African Legislative Assembly parliamentarians to retable the East African Community Sexual and Reproductive Health Rights Bill for discussion and approval.


Projects
PRB has been a long-term partner to the U.S. Census Bureau, helping to inform policymakers, the media, and the public about the importance of data from the decennial census and American Community Survey.
Supporting improvements in voluntary family planning and reproductive health activities, including their integration with maternal and child health programs.
Ensuring that family planning, reproductive health, and population issues are key for sustainable and equitable economic growth and development.
Examples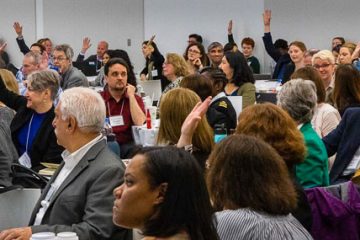 Since 2012, PRB has worked in partnership with the U.S. Census Bureau to increase knowledge and use of American Community Survey data by establishing and maintaining an ACS Data Users Group and Online Community of more than 2,000 members.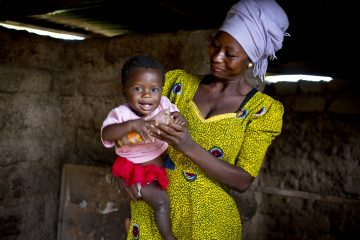 PRB leads this USAID-funded program supporting improvements in voluntary family planning and reproductive health activities, providing health and cost benefits to USAID priority countries. (Photo: Kate Holt/MCSP)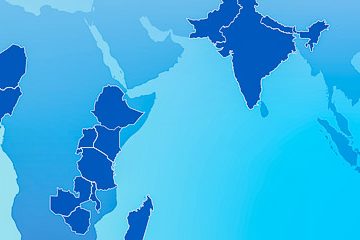 Working with local partners PRB builds champions, bridges sectors, and distills evidence to ensure that family planning, reproductive health, and population issues are recognized as key to sustainable and equitable economic growth and development.

Across the United States, we track social, economic, and health indicators for children. Internationally, we measure health risk factors among youth and support youth leadership and advocacy of their reproductive health priorities.
In the United States, we analyze and assess data on children's well-being.
The KIDS COUNT project is a national and state-by-state effort of the Annie E. Casey Foundation to track the status of children in the United States. It includes the annual KIDS COUNT Data Book and a KIDS COUNT Data Center. PRB has played an instrumental role in the KIDS COUNT Data Book since 1990, providing feedback on the design and measurement of the KIDS COUNT index of child well-being and compiling the data presented in the Data Book. We have also produced more than 150 national- and state-level tables on the well-being of children and families for the KIDS COUNT Data Center.
Internationally, we measure youth's health risk factors and promote young people's reproductive health.
Our research and analysis cover such topics as noncommunicable diseases, the effect of unhealthy life habits such as use of opioids and tobacco, trends in HIV/AIDS, Zika, and more.
We look beyond the numbers to understand youth's reproductive health and development status and assess and compare the political environments and social dynamics that impact their lives. Using narratives that link hard statistics with young people's lived realities increases policymakers' appreciation of the diverse challenges this generation faces and improves the program responses required to meet their contraceptive and reproductive health needs. In these ways, PRB helps build the evidence base to inform effective policies and programs.
Learn more about our work with youth and their reproductive health.