Working with PRB has given us immense clarity on the three main points of developing an advocacy collateral—the audience, why, and how.

Dr. Sanchika Gupta, Former Program Officer, Jhpiego India
Impact
The materials created under the Advocacy Resource Hub have contributed to the use of evidence in family planning policies and decisionmaking in multiple partner countries.
DSW Kenya advocates and others convinced Nyandarua County's health department to set aside funds in their annual workplan for family planning sensitization and staff training on youth-friendly services.
Jhpiego India's advocacy efforts helped convince policymakers in Jharkhand State to develop an adolescent and youth sexual and reproductive health strategy document.
The Forum for Family Planning and Development in the Philippines used materials to clarify misconceptions about family planning methods among elected officials, who used the information they learned about specific family planning methods to draft ordinances in support of reproductive health.
The Association for Reproductive and Family Health's sub-national advocacy efforts in Nigeria led to the Kwara State Director of Public Health committing to include DMPA-SC in the family planning budget and making sure this method is always available at public facilities.
Coalition for Health Promotion and Social Development Uganda received a signed commitment from the minister of health to increase the national budget for family planning commodities.
Femmes Santé et Développement's advocacy in Cameroon led the Ministry of Health to evaluate the implementation of Adolescent Reproductive Health Units and begin developing a strategy for strengthening them.
Faith to Action Network convinced the East African Legislative Assembly parliamentarians to retable the East African Community Sexual and Reproductive Health Rights Bill for discussion and approval.
Submit an Application
PRB accepts applications throughout the year from organizations interested in Family Planning Advocacy Resource Hub support.
Interested organizations must be based in a low-income or lower-middle income country, have an established record of family planning advocacy or policy work and outcomes, and demonstrate a lack of capacity to create high-quality communications materials independently. Materials can be produced in languages other than English on a case-by-case basis.
Empowering Indian Millennials: Meeting Youth Sexual and Reproductive Health Needs
More than half of the current Indian population is under the age of 30—that's 732 million people! Meeting the needs of India's large youth population is critical. Yet, Indian millennials' desire for sexual and reproductive health information and services is not being met.
PRB partnered with Jhpiego India to create this video that uses interviews with youth to highlight youth's lack of sexual and reproductive health (SRH) awareness and barriers they face when trying to access SRH information and services.

Featured Experts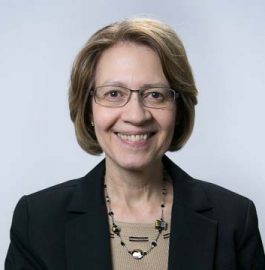 Vice President, U.S. Programs
Technical Director, Demographic Research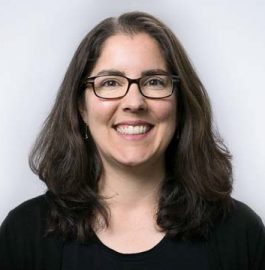 Senior Research Associate

Projects
PRB has been a long-term partner to the U.S. Census Bureau, helping to inform policymakers, the media, and the public about the importance of data from the decennial census and American Community Survey.
Supporting improvements in voluntary family planning and reproductive health activities, including their integration with maternal and child health programs.
Ensuring that family planning, reproductive health, and population issues are key for sustainable and equitable economic growth and development.
Examples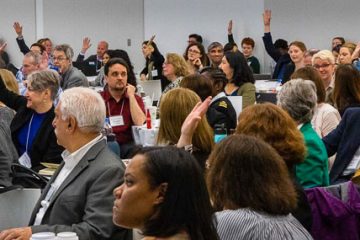 Since 2012, PRB has worked in partnership with the U.S. Census Bureau to increase knowledge and use of American Community Survey data by establishing and maintaining an ACS Data Users Group and Online Community of more than 2,000 members.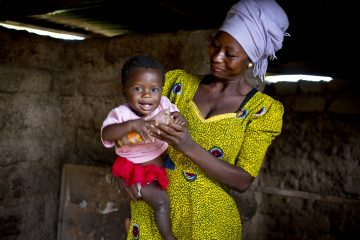 PRB leads this USAID-funded program supporting improvements in voluntary family planning and reproductive health activities, providing health and cost benefits to USAID priority countries. (Photo: Kate Holt/MCSP)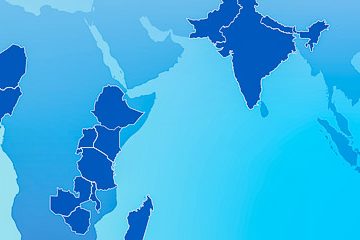 Working with local partners PRB builds champions, bridges sectors, and distills evidence to ensure that family planning, reproductive health, and population issues are recognized as key to sustainable and equitable economic growth and development.

Humans and the environment are inextricably linked. Population size and age, fertility, mobility, settlement patterns, and resource availability and consumption all influence the impact we have on the environment.
Solving the complex challenges that we face today demands a better understanding of how these aspects of population impact the environment, how environmental change impacts our health and well-being, and what can be done to address these issues. Through PRB's People, Health, Planet activities, we aim to:
Increase awareness among decisionmakers, key stakeholders, and advocates about the linkages between human and planetary health, environmental conservation, and reproductive health.
Build leadership and capacity to work on and communicate about human and planetary health, including projects and research classified as population, health, and environment (PHE).
Conduct and share research on the role of family planning in sustainable development and the connections between improving reproductive health and key development sectors, such as climate change, resilience, food security, nutrition, and women's empowerment.
Develop and support international, regional, and country-level networks and communities of practice for information sharing and collaboration on human and planetary health.
Learn more about our People, Health, Planet activities
---
Population, Health, Environment (PHE) resources
PHE Global Health E-Learning Course. As part of efforts to share cross-cutting information and increase dialogue and visibility of multisectoral approaches, PRB launched a revised PHE course for USAID's Global Health e-Learning (GHeL) Center, managed by the Knowledge 4 Health project (K4Health). The course includes new modules on policy, advocacy, and communication; scale up; and the SDGs, as well as information on PHE linkages with climate change adaptation and mitigation. It is available in English, French, and Spanish.
PHE toolkit. This redesigned toolkit, launched in 2016 and updated regularly, showcases the best and most recent resources, along with classic Population, Health, and Environment reference materials.
The Impact of Population, Health, and Environment Projects: A Synthesis of the Evidence. Written for the Evidence Project, this working paper synthesizes available research from the latest PHE projects, identifying the benefits of integrated projects and gaps in the evidence base.
Population, Health, Environment, and Development Activity Map. This map identifies every field-based PHE project, funder, and organization around the world focused on policy/advocacy research and learning.